Cooler and Freezer Repair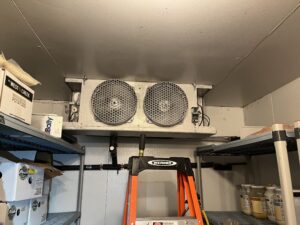 Keep your business running at top efficiency with refrigeration repair from Wicked Cool Mechanical. We work on refrigeration units, ice makers, air conditioners, wine chillers, flower coolers, and more. You name it, we service it! When it comes to cooling system repair and installations, our HVAC services have you covered!
Don't wait for your next service
Keeping your commercial refrigeration units in excellent condition is critical for your business. Our skilled, professional technicians install and repair all major brands of commercial refrigeration units. By being knowledgeable and up-to-date on a wide variety of brands, we can ensure that your new units are installed properly and your current units continue to perform optimally. Wicked Cool Mechanical services numerous Lake Region hotels, convenience stores, restaurants, delis, coffee shops, and more.
When it comes to emergency cooling system repair, it's important to be proactive and take care of even the smallest issues before they become a major problem. Something as simple as a faulty coil can burn out an entire motor, costing you thousands in time and money to repair or replace the whole unit. If your unit is making unusual sounds, not maintaining temperature, dripping, or freezing unusually, call us immediately. We make sure to offer emergency cooling system repair and emergency freezer repair so that the situation doesn't get worse and your business can be up and running as usual as soon as possible.
Our technicians specialize in HVAC repairs and installation of all scales and a multitude of brands/models.